Composer R. Michael Daugherty's works have been called "delightfully varied… engaging" – Lee Lourdeaux, Durham Morning Herald; "spirited and interesting" – Nell Hirschberg, The News and Observer; and "eminently embraceable…moving, whimsical…rewarding" — Robert Palmer, music critic Rochester Democrat and Chronicle.
Daugherty has won prizes for his orchestra works (Nothing Bitter Suite, Lux Perpetua and Morning on Gem lake) choral works (Fischerweisse, Give All to Love) and chamber/instrumental works (Time by the River, Trombone Soup) as well as honorable mentions for his songs and song cycles (Going to Heaven!, The Authentic Cadences of Gerard Manley Hopkins). His works are published by Abundant Silence and by Diaphonia Edizioni, with many others available on this website.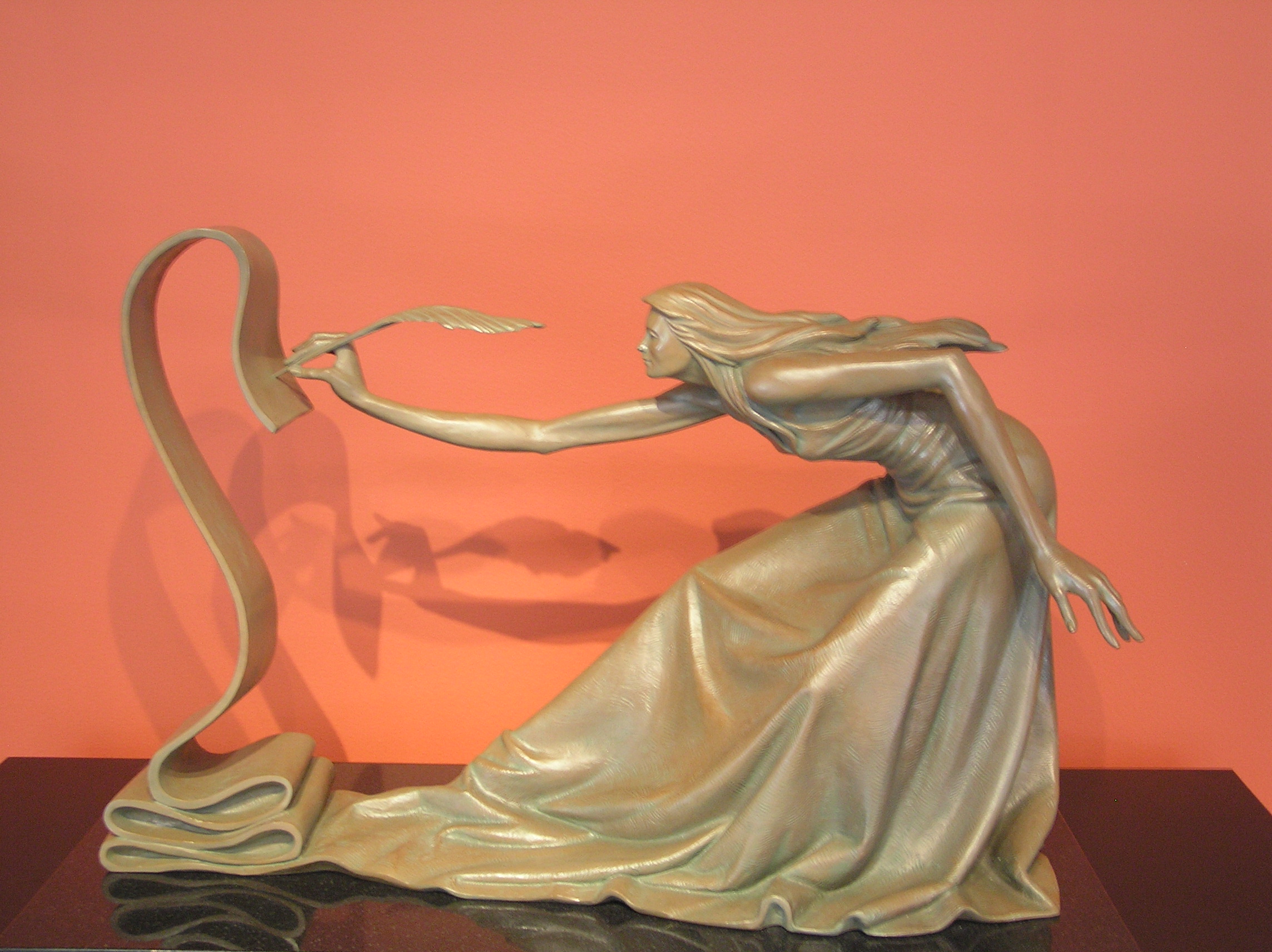 As he tells his story:
I always wanted a life in music.  There is a picture of me, barely able to walk, reaching to turn on the radio and hear some music.  More than that, I wanted to be a composer.  Before I was born and following the disruption of World War II, my parents found themselves living in a trailer park in Sandusky, Ohio.  There they met two other couples who would become lifelong friends.  One of those four people was Norb Ringholz, a pianist and jazz composer.  Every Saturday night the couples would dance as Norb played.  My earliest memories include trying to stay awake to hear that music.  Norb wrote music and my mother supplied lyrics for several songs that I can sing to this day.  I soon decided I wanted to write music, too.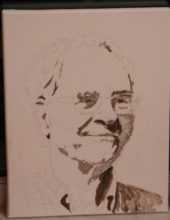 My taste in music moved to the classical when I started piano lessons with Zoe Elson Smyth, a white-haired lady in her sixties who was a grandstudent of Franz Liszt.  Under her guidance I gave my first public piano recital at age fourteen.  Piano is still my main instrument, but I was in both bands and choruses in school and learned to play clarinet, bassoon, saxophone and sousaphone.  College brought singing lessons that led to solo performances in Handel's Messiah.  Later in life I played both violin and viola, and although self-taught, I played both in community orchestras and small ensembles.
By the time I got to college, I was already composing but with little knowledge of music theory.  My years at Denison University changed that, and good teaching from Eliot Borishansky made me a decent composer.  An even stronger influence came from the choral director, William Osborne, who saw to it that several of my works got performances there.  Since then, he has continued to champion my work, premiering over twenty pieces for me.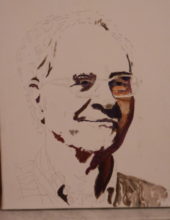 I started a piece for a violist I knew in college but did not finish it until after I was married and working at Coastal Carolina Community College in Jacksonville, North Carolina.  My wife, Lorraine, beyond being the love of my life, has always been my greatest supporter.  She encouraged me to give the viola piece to the principal violist in the North Carolina Symphony, Hugh Partridge.  Over the years, Hugh has been another champion, both commissioning and performing many of my works.
I taught music theory at Coastal Carolina Community College in Jacksonville, North Carolina, for over thirty years.  My teaching years were really teaching years, first as a one-man music department and finally as one of three full-timers.  Jacksonville was largely a cultural wasteland, dominated by young marines, a patriotic and very mobile bunch with little interest in establishing the arts.  There was little opportunity to compose, except for visiting artists and the two mentioned above.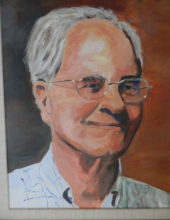 My early dream of being a full-time composer has found real life since my retirement in 2011 and our move to Vero Beach, Florida, in 2015.  More than half of the works that I've written have been composed since my retirement.  My catalog of compositions now contains over 350 works, including song cycles, choral works and pieces for orchestra, band, chamber ensembles and solo instruments.  My vocal music is text-driven, where the music enhances the meaning of the written word, and my instrumental music strives for accessibility within the context of pantonal techniques.  I believe my personal experience as a singer and instrumentalist makes my work challenging and rewarding for both performers and audience.
Lorraine and I have been married over forty-one years.  We enjoy the rich cultural life of the Treasure Coast, as well as its many beaches and parks.  Before the pandemic, we often traveled to visiting orchestra concerts in West Palm Beach and chamber music concerts in both Stuart and Melbourne.
I hold a B.A. degree from Denison University, studying with Eliot Borishansky and M.M. and D.M.A. degrees from The Ohio State University studying with Marshall Barnes.