MULTI-MOVEMENT MIXED CHOIR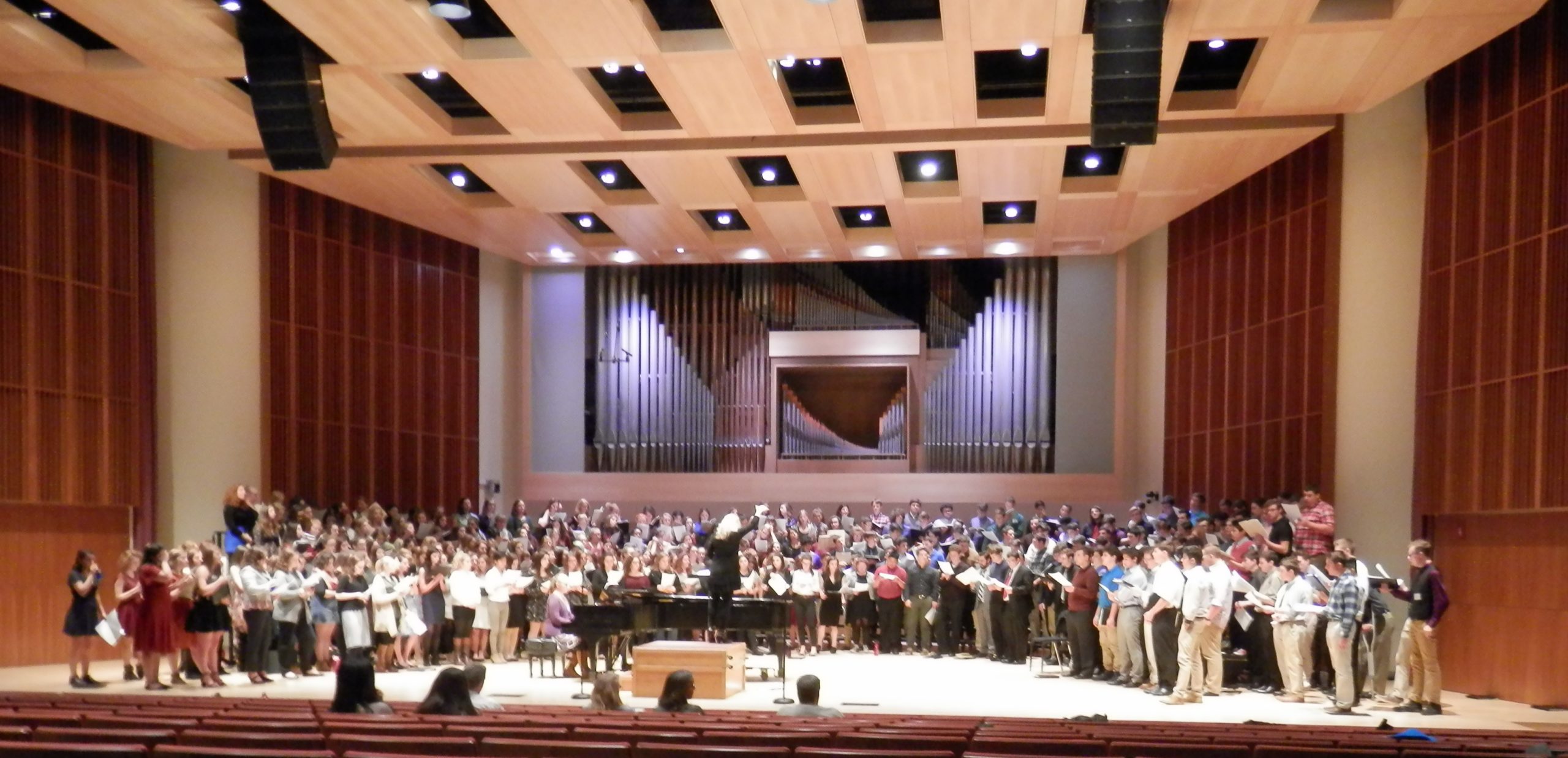 ACCOMPANIED
Irish Blessings (2003) Four choruses for SATB choir, oboe and organ or SATB choir and organ or SATB choir and piano – 9'20".  The four movements in this set are all traditional Irish blessings. Individually, they would make good choral benedictions in a church service. "Always Remember" tells us to forget our troubles and remember our good times. "Walls for the Wind" wishes us a warm and cozy place to stay. "The Blessings of Light" wishes us fair skies and friendly faces on our journeys. And "May the Road Rise to Meet You" asks God to hold us in the palm of his hand.
And Thou Like Adamant Draw Mine Iron Heart (1989) two movements for SATB chorus, viola and piano – 11'00".
A CAPPELLA
In Praise of Mary (1977) [III. Ben Com'aos Que van Per Mar] Three pieces for unaccompanied SSATB chorus – 8'15".  These choruses use texts from the Cantigas de Santa Maria of Alfonso X El Sabio (1221-1284) King of Castile and Leon who reigned from 1252-1284.  They are written in Castilian Spanish (Old Spanish) and were composed for and first performed by the Denison Singers (Denison University, Granville, Ohio) for a tour of Spain in 1978.  They are available separately or as a group.  The second cantiga features spoken chant and dancelike melodies.
Poetic Portraits (1974) Six pieces for SSATB chorus, a cappella – 11'30".   The original set included three poems by Carl Sandburg and three by Tudor Arghezi for use on a choir tour to Romania and Yugoslavia.  Two of these pieces are still available, with texts by Carl Sandburg – "Two Fish" and "Thou art like a flower."
Missa Brevis (1972) for SATB chorus, a cappella – 14'30".